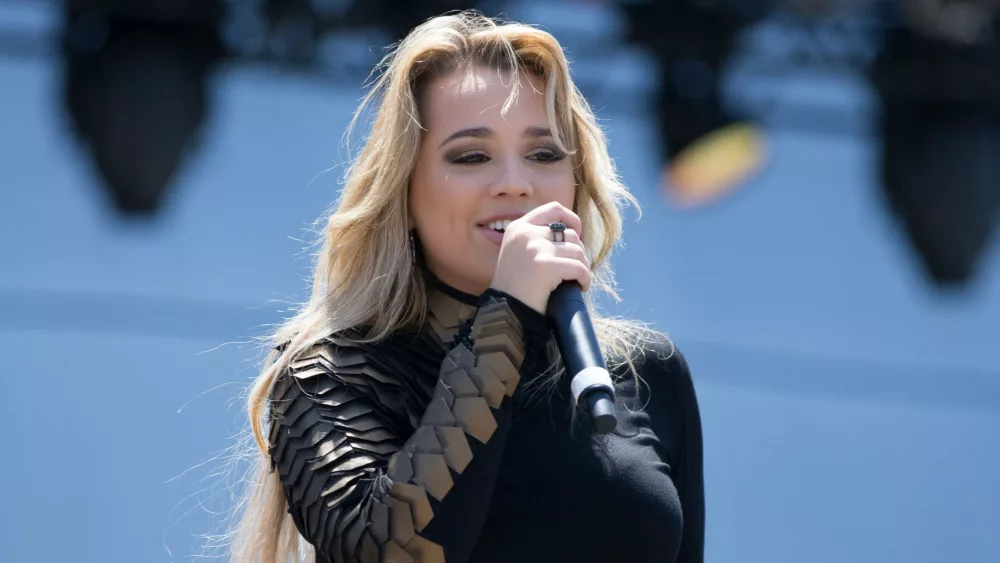 Gabby Barrett's sophomore album, Chapter & Verse will be released on February 2, 2024, and the artist has shared the new song "Growin' Up Raising You", following the release of the album's lead single, "Glory Days."
"Growin' Up Raising You", co-written by Barrett and frequent collaborators Jon Nite, Zach Kale, and Jimmy Robbins, is inspired by Barrett's life as a mother of two: 2-year-old daughter Baylah and 1-year-old son Augustine, with a third child on the way in early 2024. "Growin' Up Raising You" was written after the birth of Baylah, sharing all the fears and emotions that come with being a new mother.
Barrett said in a press release: "'Growin' Up Raising You' is a very sensitive song for me. I'm only 23—I don't have all the answers to everything, and I haven't gotten everything figured out. I'm doing the best that I can while trying to raise other people to be the best people they can be. I feel so blessed to be able to have three little lives that I can help to flourish while I'm also trying to figure out life myself."
Listen to Barrett's 'Growin' Up Raising You' – here.
To preorder 'Chapter & Verse', head here.
Editorial credit: Sterling Munksgard / Shutterstock.com